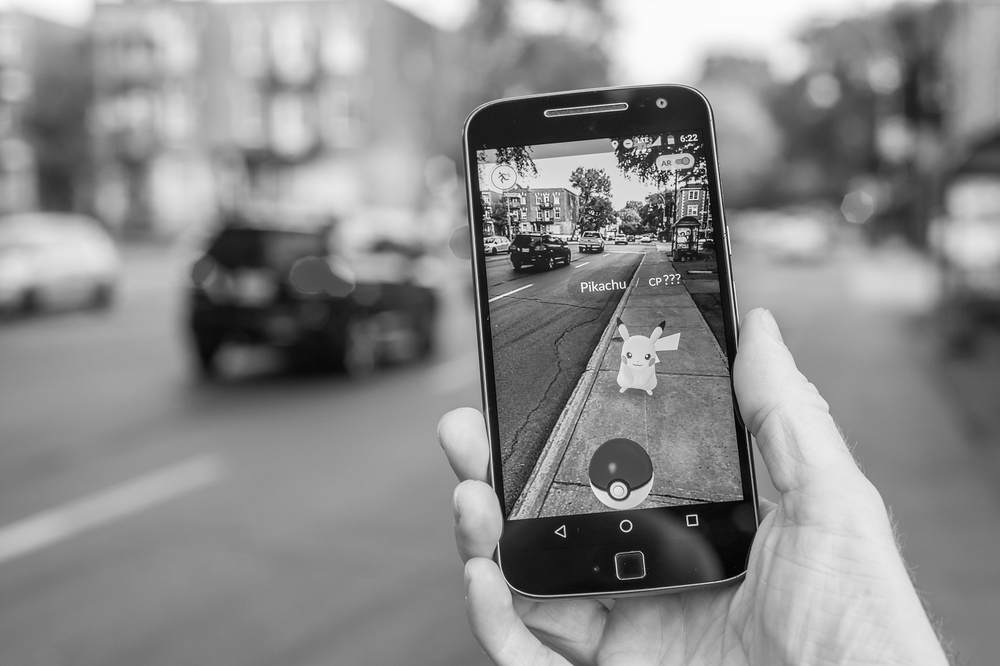 Over the summer, Pokemon Go exploded onto the mobile game scene, as millions of people downloaded the app and started chasing Pokemon all over town. Suddenly, wherever you looked, you would find people staring at their phone and swiping to try to catch this fictional animated creatures that seem to appear in the real world through your phone. However, as the game became more and more popular, many people learned it was not all fun and games. In fact, several criminal matters have originated from people playing Pokemon Go. The following are only some examples of why the game has drawn the attention of police across the country and has led the police in Philadelphia to issue safety warnings.
Trespassing
Perhaps the most common unlawful act that has been associated with playing Pokemon Go is trespassing. In the beginning, it seemed there were no limits to where players may go to chase Pokemon, especially rare ones. People were caught trespassing on private lands, lands owned by the federal government, and more. From private homes to Arlington National Cemetery and even to the Holocaust Museum, complaints were arising of people trespassing solely to play the game. Perhaps many people did not realize that such trespassing was against the law and could result in serious consequences if they were arrested.
Arrest Warrants
Another questionable act of a Pokemon Go player occurred when a man with several active arrest warrants approached a police station because it was a Pokemon Gym. Apparently, police were well aware of the man's warrant status and when they spotted him, they placed him under arrest. In addition, another police department told the media that a very rare Pokemon was in their booking area and then invited the individuals on their most-wanted list to come catch the creature.
Armed Robbery
One particularly troubling story for authorities was that four teenagers were using the app's geolocation services and other tools to lure people into secluded spaces such as empty and dark parking lots where they hoped to catch Pokemon and participate in fictional battles with members of other teams. However, some people got more of a battle than the bargained for, it seems, as they reported the four teens robbed them at gunpoint. Police eventually found the four suspects, all of whom are facing very serious felony charges of first-degree robbery, which could result in extensive prison sentences.
Issues Regarding Sex Offenders
Legislators in New York recently became the first in the nation to specifically ban registered sex offenders who are on parole from playing – or even downloading – Pokemon Go. The justification for the ban was the fear that children or other vulnerable individuals playing the game may be drawn to registered sex offenders or their homes without knowing. In addition, legislators are seeking to enact further legislation that prevents the game-makers from placing any Pokestops, Gyms, or Pokemon within a certain distance of the homes of known and registered sex offenders.
Some people may laugh at the idea that playing a game involving fictional animated characters can lead to criminal problems. However, the criminal allegations and issues surrounding Pokemon Go players are only building. Though the initial craze of the game is dwindling, there are many players who remain dedicated to catching Pokemon – whether that may involve trespassing or other questionable activity. In many cases, explaining to the police that you were simply playing a game will not be enough. In fact, Philadelphia police are taking Pokemon-related crimes increasingly seriously and you could end up in handcuffs and facing criminal charges. You should take any type of criminal allegations very seriously and should contact an experienced defense attorney as soon as you can.
Discuss Your Arrest with an Experienced Philadelphia Criminal Defense Attorney
At The Zeiger Firm in Philadelphia, our team understands that criminal charges can arise from unique circumstances. Highly skilled criminal defense lawyer Brian Zeiger is prepared to defend against charges ranging from drug crimes to petty theft to violent robbery and more. The sooner you call our office to discuss your situation, the sooner we can begin investigating the circumstances of your case and building the most effective defense strategy for you. Please do not delay in calling us today at 215-546-0340 as soon as possible to learn more about how we can assist you.